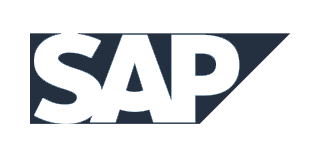 Communicating Change to Stakeholders – Turning a Tech Leader Into a Thought Leader
INDUSTRY: Digital Transformation
Prior to Trier and Company, SAP had no communications with top-tier customers such as Coca-Cola, Bristol Meyers, etc. SAP sought to engage in a partner program with a distinguished roster of top-tier customers for the Premiere Customer Network. Additionally, SAP wanted to launch its own 'branded' social network (first of its kind) exclusively for CIO's and CTO's to communicate with one another about SAP's products and to put SAP PCN on the map as a thought leader for driving digital transformation 'customer experiences'.
Initiate PR and POV content programs for customers to collaborate and innovate with each other –A major pillar and step change as most customers never thought about partnering with SAP on PR and content marketing programs.
Initiate CIO and CTO 'chats' to expedite SAP deployments.
Launch globally the SAP PCN 'Ambassador' program in collaboration with the customers. CIOs personally participated and POV was written on their behalves.
Through contributed articles and influencer outreach, highlight SAP PCN 'Customer' of the month. Touting SAP HANA and product innovation.
Deliver video content to tell the narratives through SAP TV and technology vertical publications' YouTube channels.
SAP PCN 'network' was heralded as first of its kind in a new generation of company/customer communications, initiating best practices for customer 'success' communications program. Nike, Pepsi-Cola and Ford Motor Company participated in global roll-out of SAP PCN network. Multiple media interviews leading up to the launch event, along with influential media members attending the launch in person (and more participating via live stream). SAP's Premiere Customer Network rolled out globally to all SAP practices . Coverage included WSJ, London Times, Bloomberg and more than 32 vertical tech trades. Contributed articles appeared in Forbes, Fortune and The Telegraph.
Your brand needs a different approach.
We're ready to match our expertise with your ambitions to help you reach your next stage.